Join the ICCWIN Affiliate Today!
Join the ICCWIN Affiliate Program and get the opportunity to earn 45% of your downline member's income. Earn every month by referring new customers.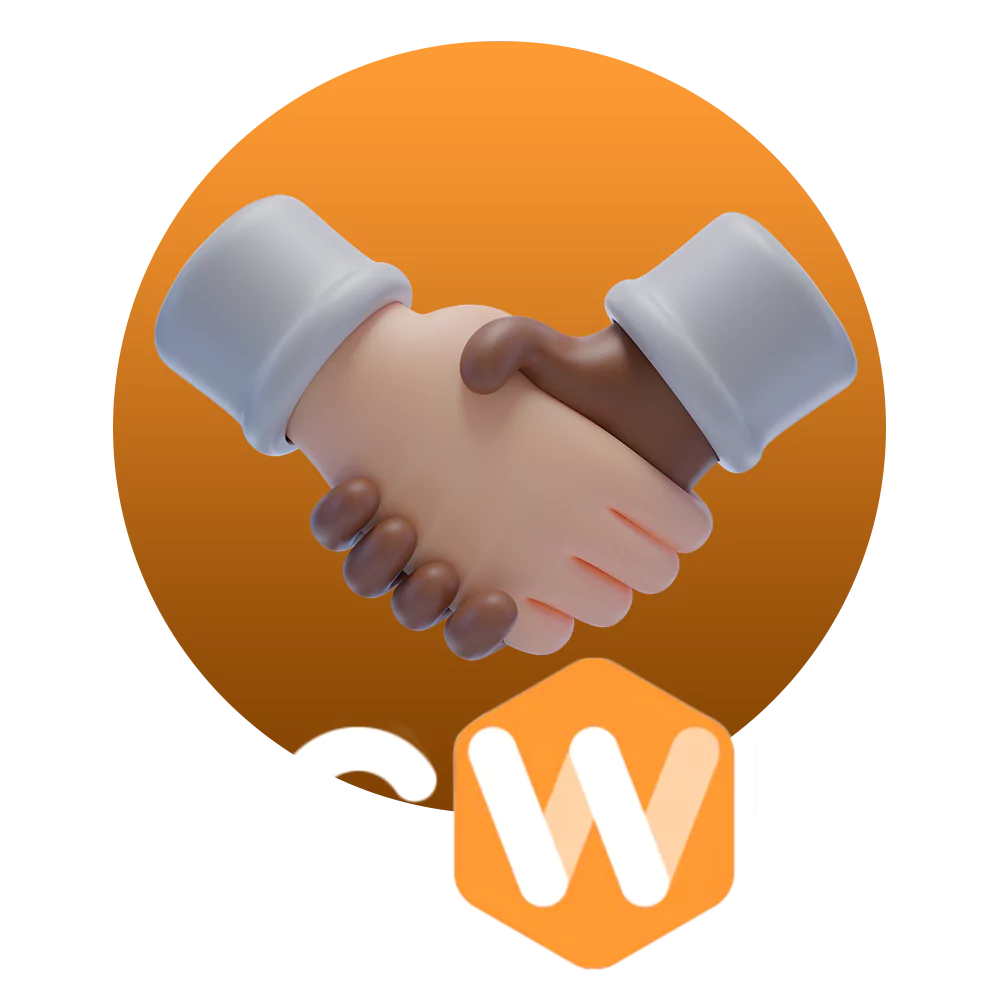 Introduction
One of the best options for casino games and sports betting is the ICCWIN online platform. This is where you can get the best real money gambling experience. This company is only available to internet users from Bangladesh and India in 2023. On the site, you can find the company's popular products such as online and in-play sports betting, virtual casino, slots, live dealer play, sports exchange and much more. Players can also expect an attractive bonus system to make the gaming experience longer and more exciting. Customers can use the most convenient payment methods for participating in promotions, various bonuses and withdrawals. And in case ICCWIN users have any problems or questions, these can all be resolved with the help of the organisation's technical support. You can get in touch with it by means of live chat on the ICCWIN website or via e-mail. Experienced experts can help any client at any time of the day or night.
Participating in ICCWIN's Affiliate Program gives users the opportunity to become a representative of an online betting and gambling platform. This can be done using any device: personal computer, laptop, tablet and smartphone – take your choice. ICCWIN partners in Bangladesh can start earning a high percentage of income from the results of downline users in betting and gambling. If you are someone who has access to an audience, you can easily become an affiliate of the ICCWIN online platform and start earning.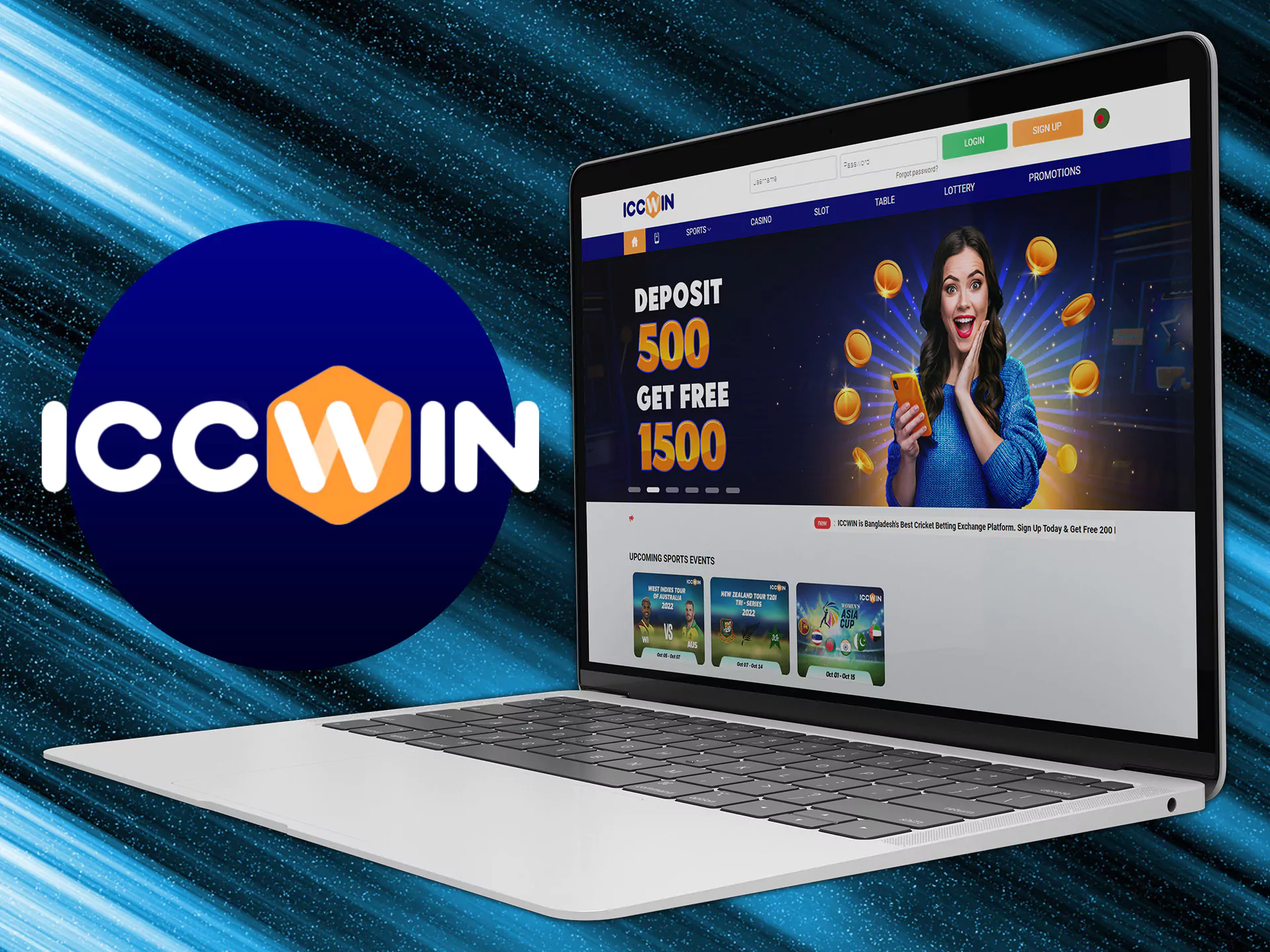 Products
ICCWIN was founded back in 2009 and has been providing customers with various services ever since. These services are the products of the online platform. On the official website and ICCWin App you can find services such as:
Live Casino Games;
Online Sports Betting;
In-play Betting;
Sports Exchange.
Slots are the most popular type of online casino game in Bangladesh in 2023. More than 1,500 different games from a multitude of providers can be found on the ICCWIN website. The company collaborates with renowned casino software providers such as Pragmatic Play, BetSoft, Evo Play, Microgaming, and other famous representatives.
Live casino ICCWIN offers its customers a wide assortment of different games with a live dealer. Here you can find games such as Poker, Blackjack, Baccarat, Roulette, Andar Bahar and many more. This feature is very attractive to all users because it allows you to get more involved in the casino gaming atmosphere.
Online sports betting is a very popular form of entertainment in Bangladesh. The predominant sports in the country are cricket, kabaddi, and football. Users can bet on the outcome of upcoming events online, watch the matches and get a lot of excitement.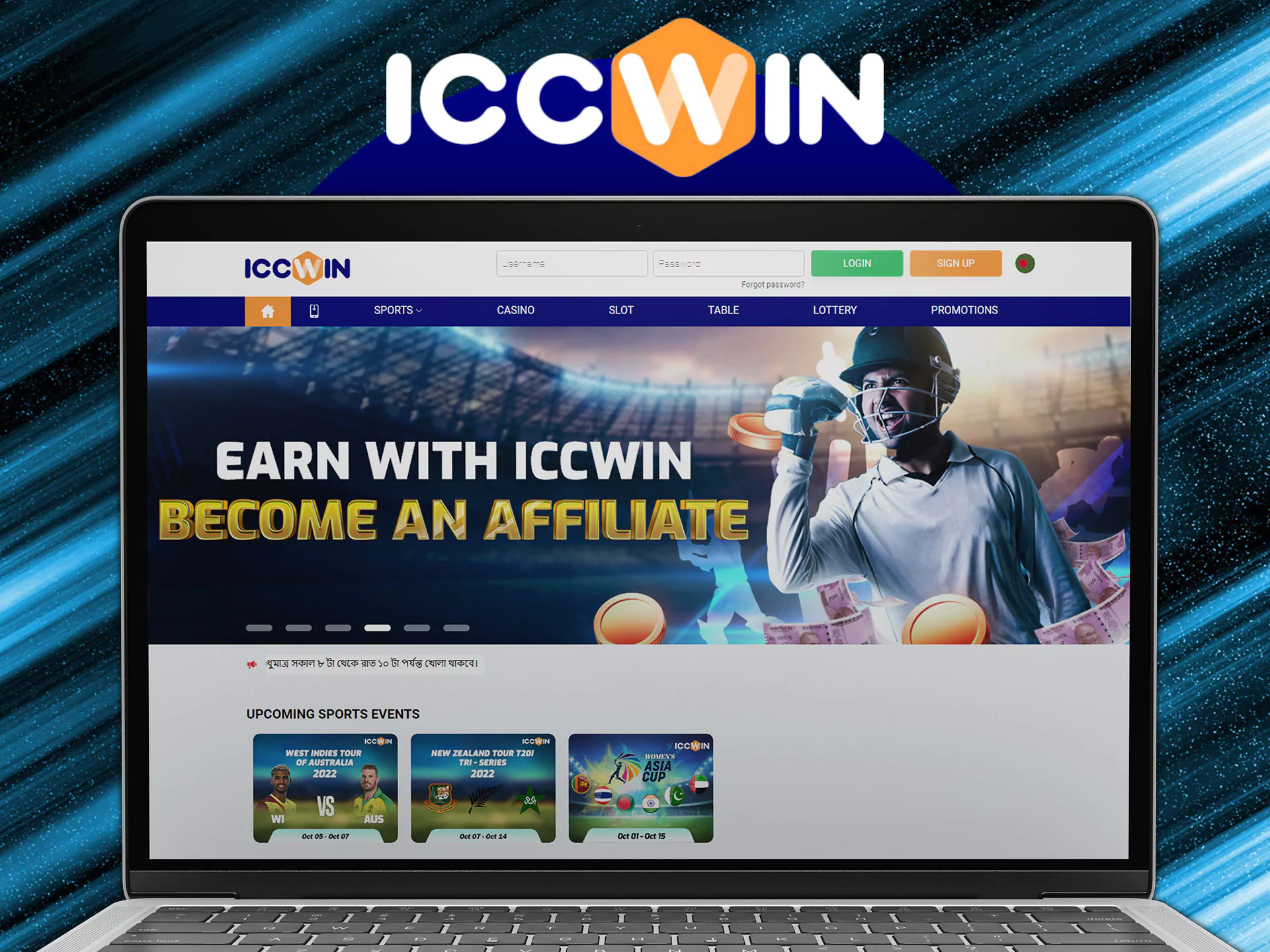 Live sports betting has also been a very prominent pastime in the country for quite some time. ICCWIN offers its customers not only to bet on sports in live mode on its website but also to watch live broadcasts. The advantage of this mode is due to the fact that people like to have fun "right here and now".
The ICCWIN sports exchange allows users to bet with each other on an exchange basis. In this option, the company is only an agent between the players, for which it charges a commission. This sports betting option is also very popular in Bangladesh.
ICCWIN partners can use any of the company's products for promotion. If you get involved with ICCWIN's online gambling and sports betting platform in Bangladesh, each of these products can be something that will get other people interested and make you money for it.
ICCWIN Affiliates Benefits
Becoming an ICCWIN online platform partner is easy enough. It will also allow customers to receive many benefits. Let's go through them in detail.
Completely Free Start of Partnership
There is absolutely no cost to join the ICCWIN Affiliate Program online. Users first need to register their account, then apply to become a partner and wait for the approval.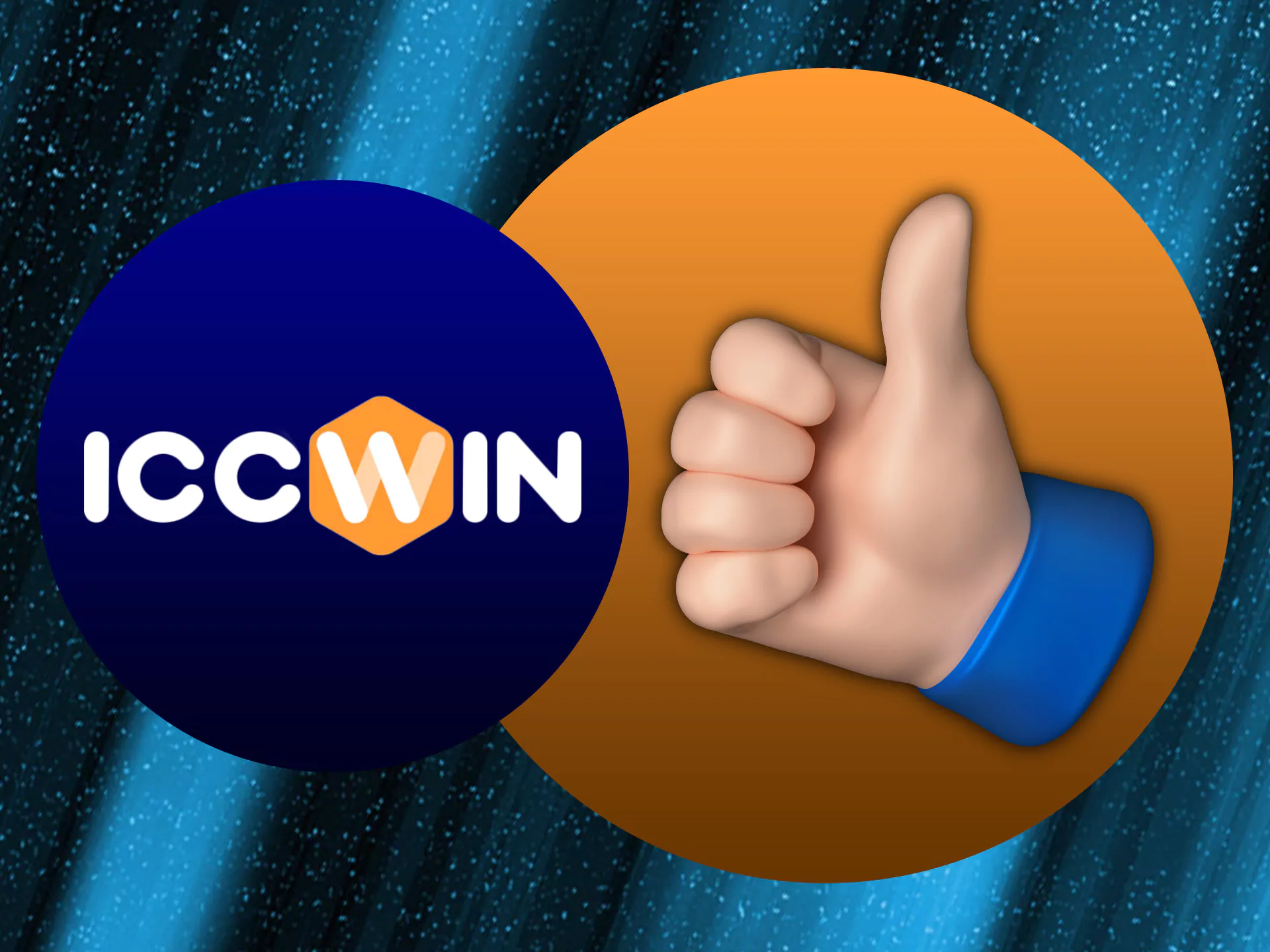 No Investment Required
Being an ICCWIN affiliate in Bangladesh does not require any contribution or investment from the user. All that is required from the partner is to create traffic of new users on the company's website. That's what you get paid for.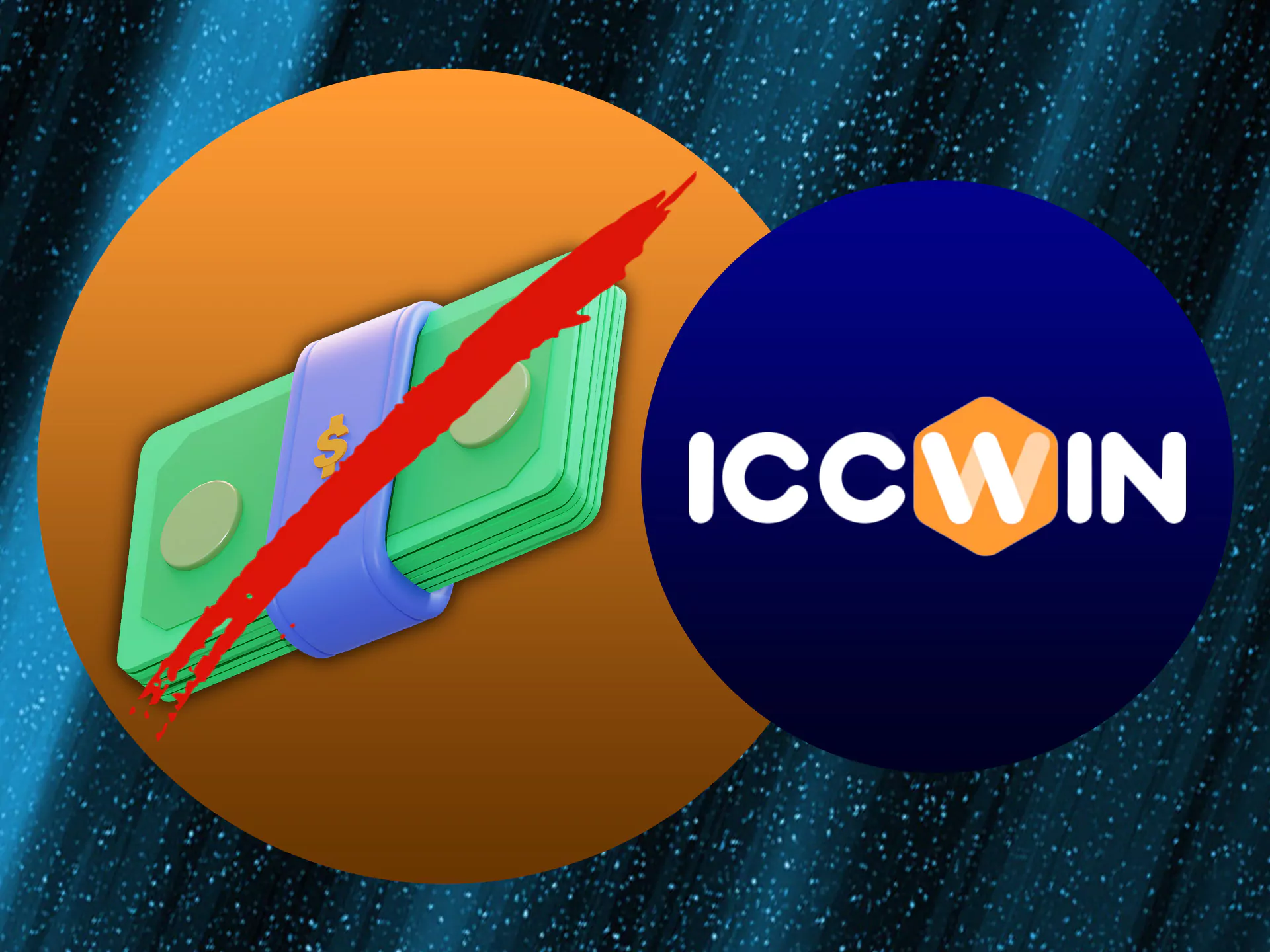 Easy Payouts
Partner will receive income every month based on financial results. Earnings can be received directly to your bank account or to any wallet convenient for the user.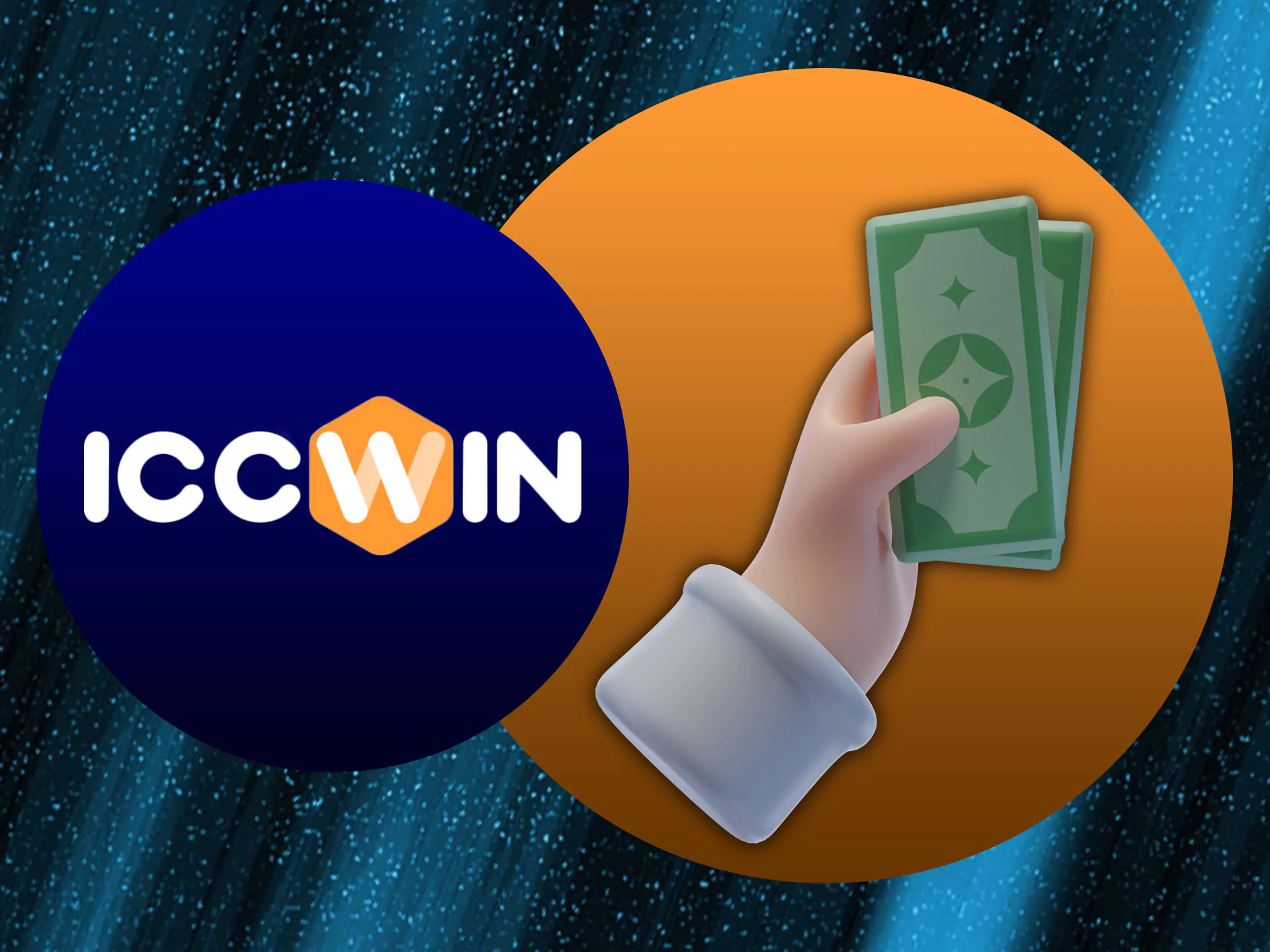 Affiliate Revenue Share
A member who attracts new players to the ICCWIN website will receive 45% of the income of downline members. This huge amount will be accrued to the affiliate for the life of the affiliate.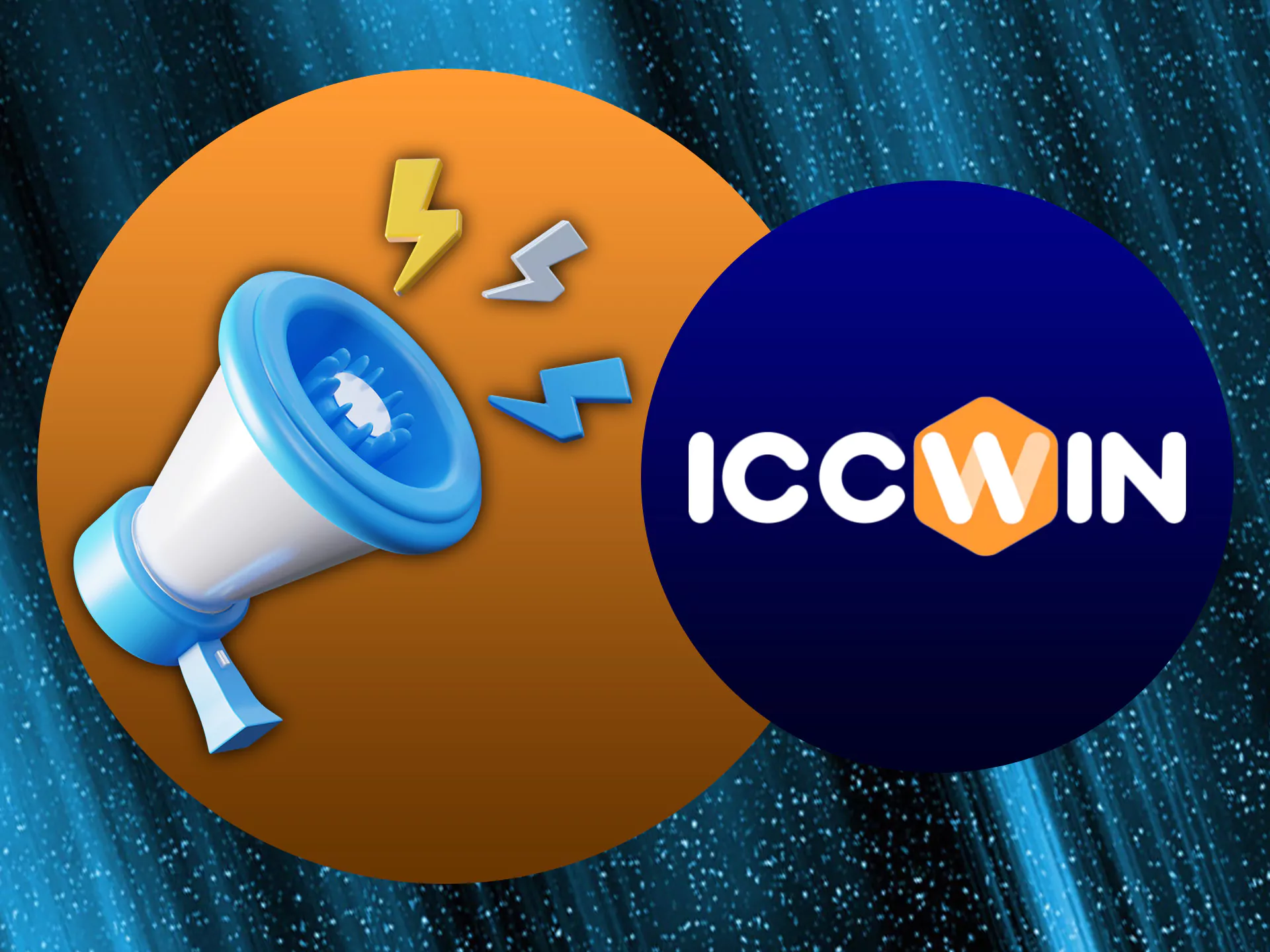 Support for the Affiliate Program Partners
Each partner will have the opportunity to contact a dedicated account manager to deal with any queries directly with the ICCWIN company in Bangladesh.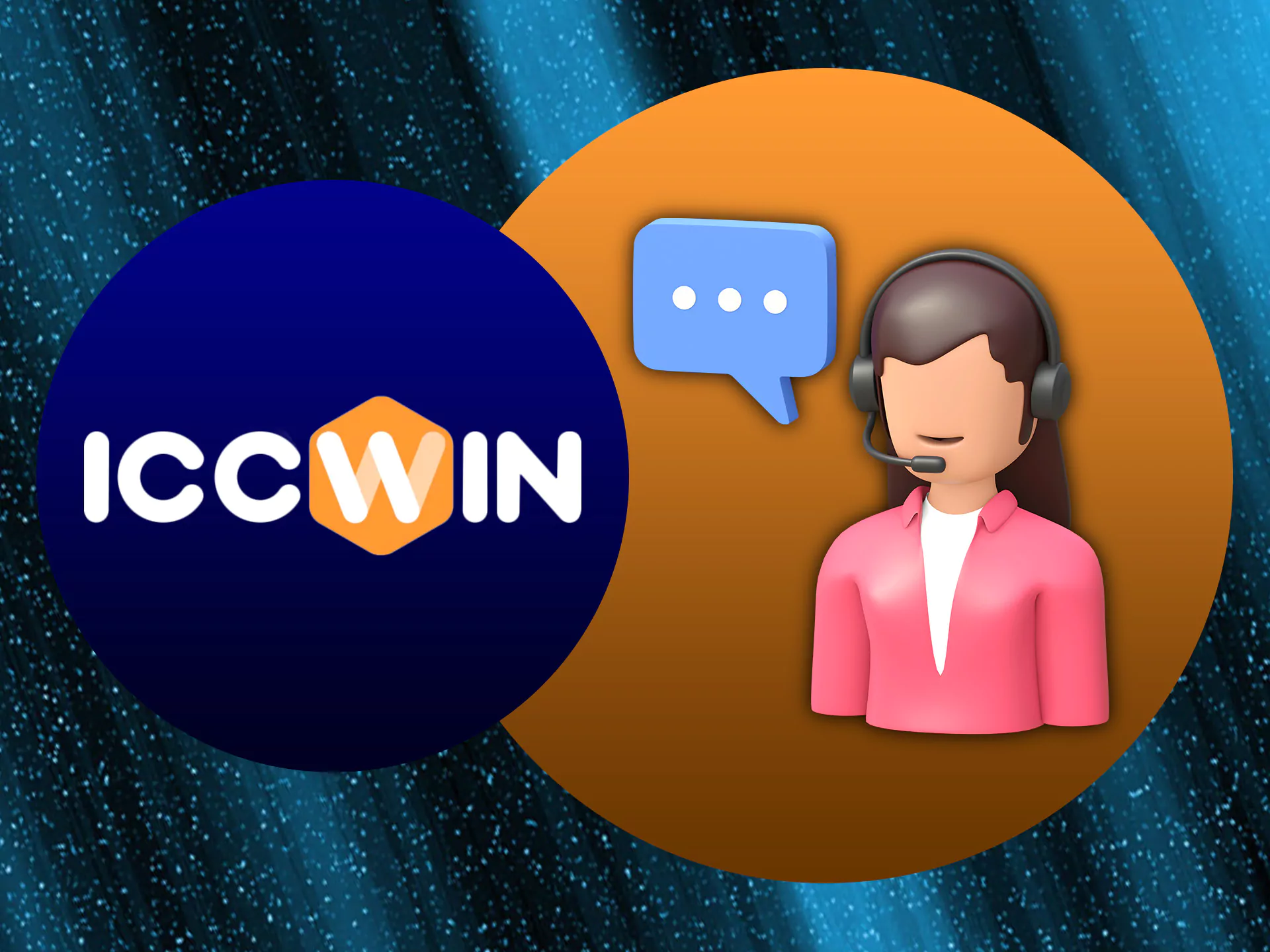 Guarantee of Honesty and Transparency
ICCWIN partners can always check the calculations made with them. All profit and loss information can be found directly in the partner's account.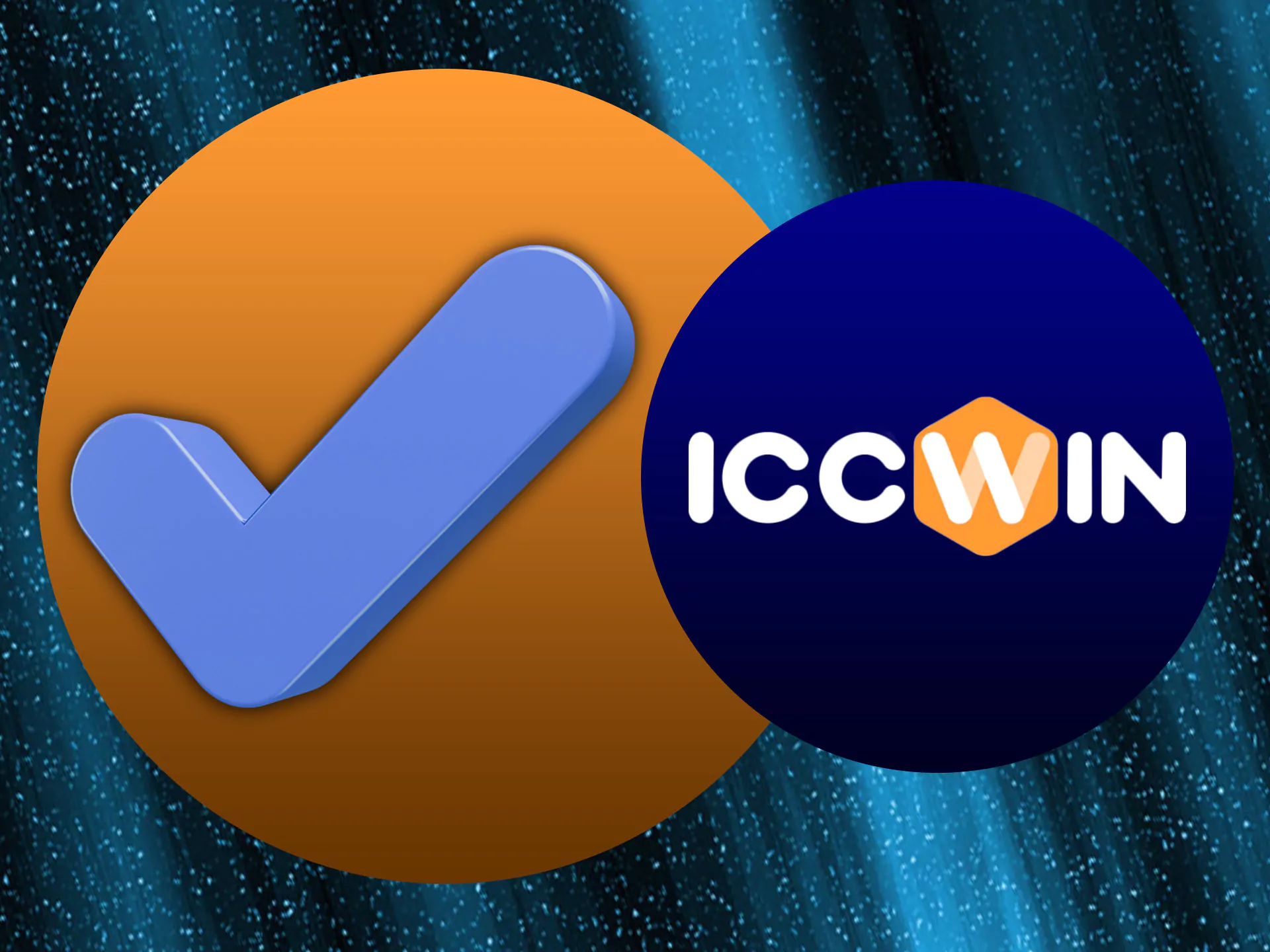 Affiliates Registration Guidelines
To become a member of the online ICCWIN Affiliate Program there are a few things you need to do. Let's get this sorted out right now.
Completing the ICCWIN Registration Process
To become an affiliate you must sign up using the official company website or the online platform application. Use your device to fill in the registration form, make sure that the information is accurate and confirm that you wish to create an account. It is important to know that users can only register on the ICCWIN website if they are at least 18 years old. Otherwise, the account will be permanently blocked without the possibility to reactivate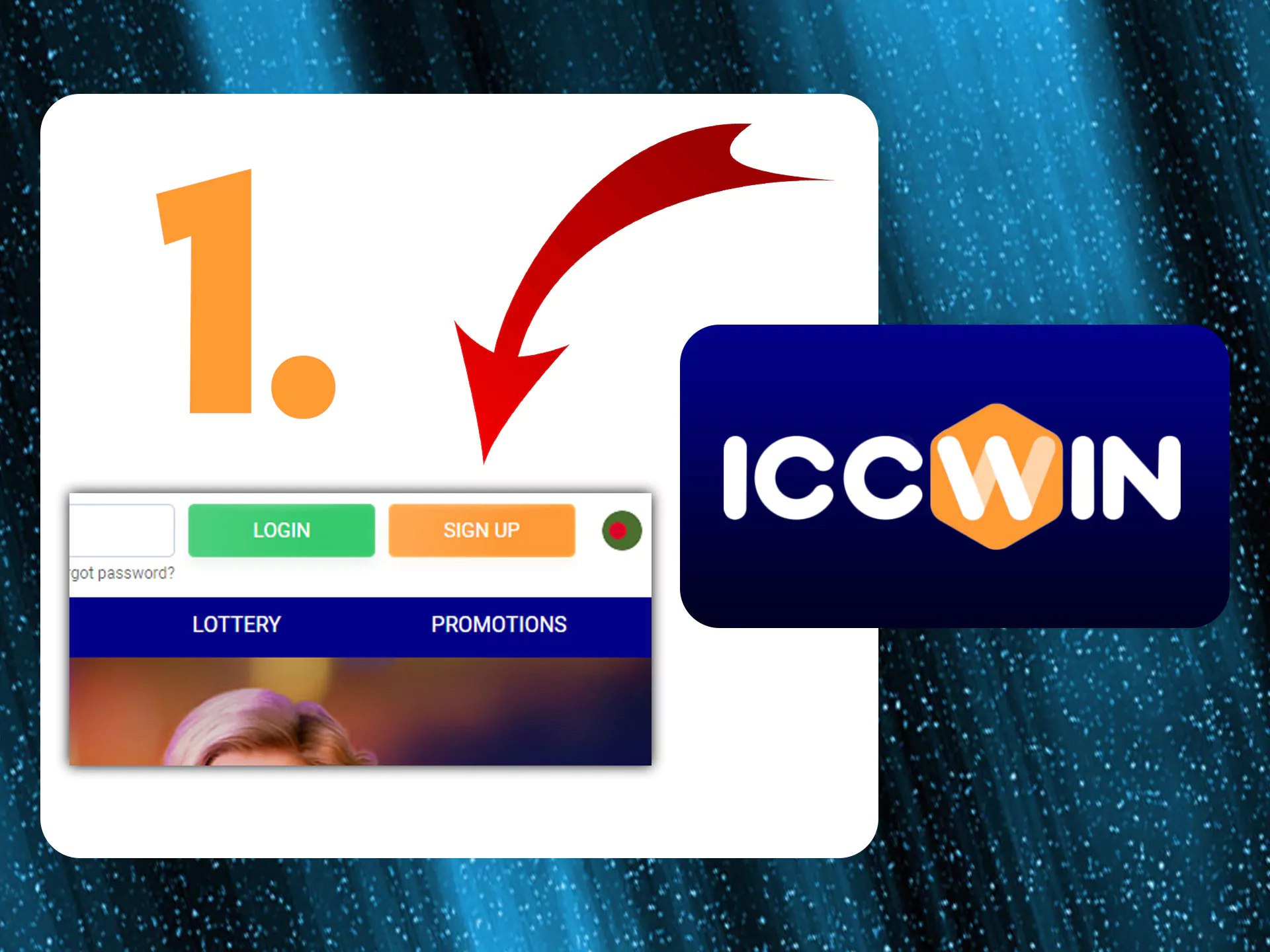 Apply for the Affiliate Program
Find the Affiliate tab at the bottom of the official website and open it. Here you can find out how to properly apply for the ICCWIN Affiliate Program to attract new clients with the help of partners. Follow the instructions and apply.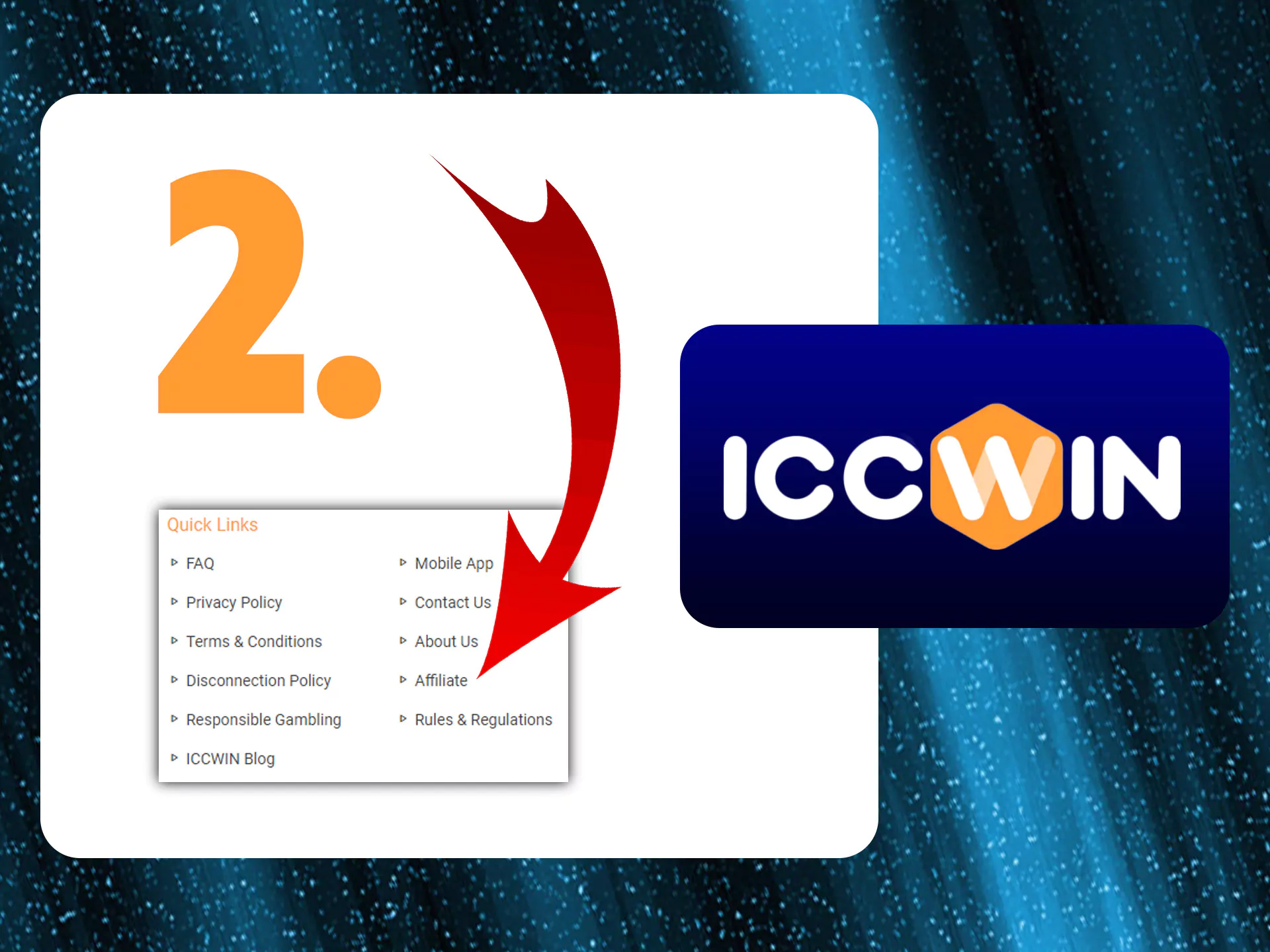 Waiting for Confirmation
Once the application has been sent, the user needs only wait for a response from ICCWIN's administration. The company has 24 hours to do this. A reply will be sent to the email address you provided when registering.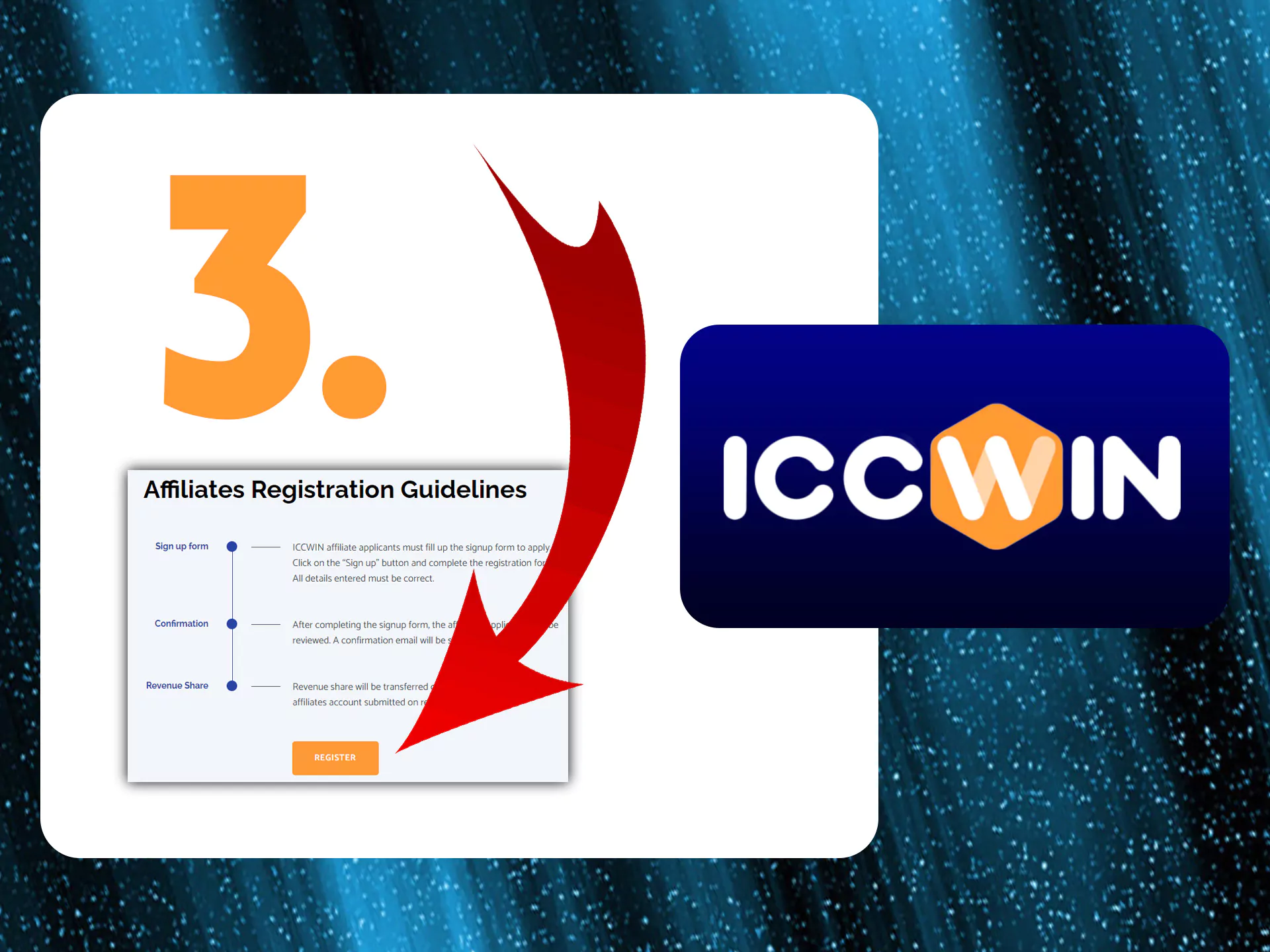 Affiliate Revenue Share
Earnings share of the ICCWIN affiliate will be credited each month to the account that was specified when the account was created. The amount of income will depend on the persons below and is 45% of the financial result.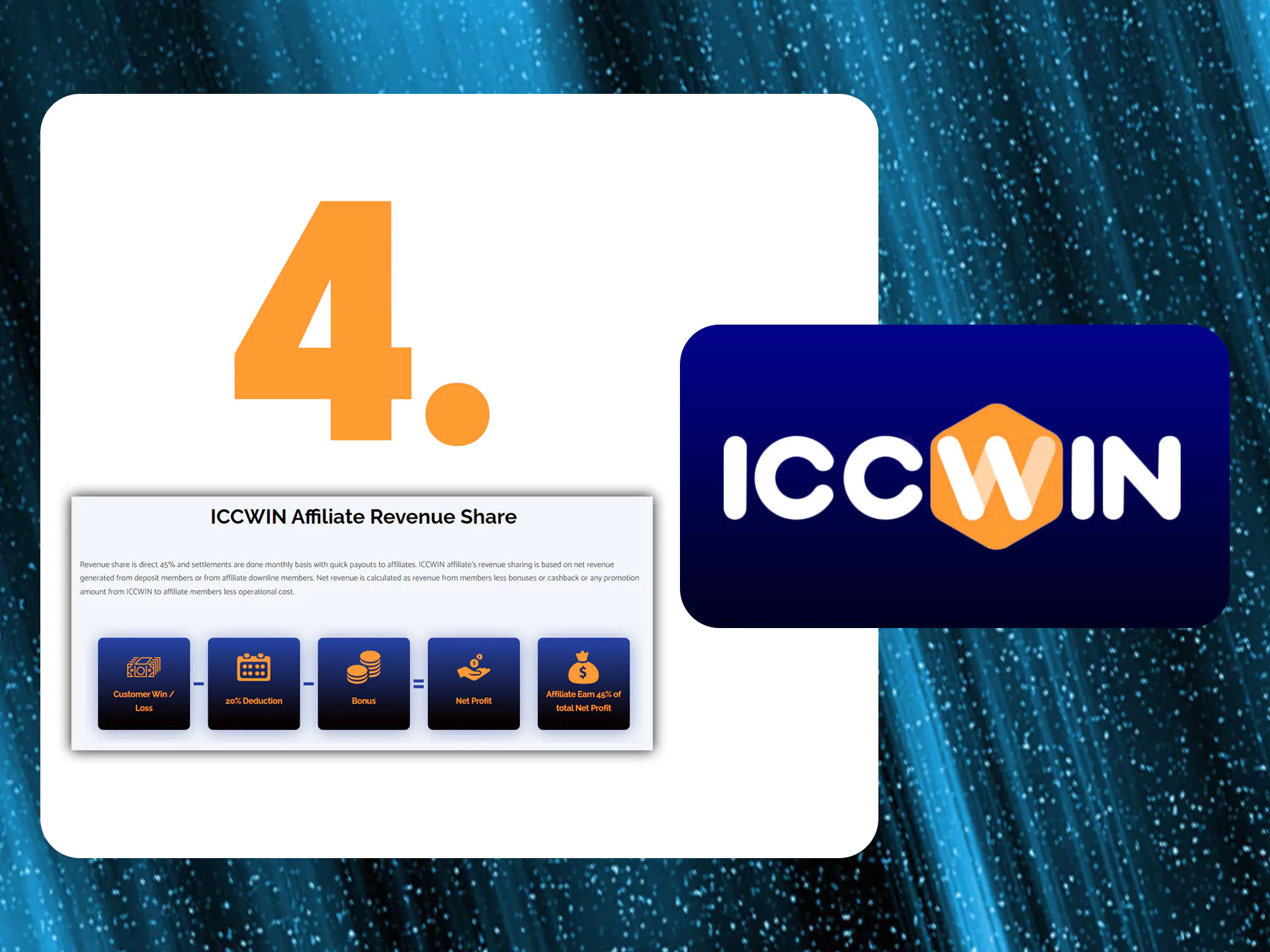 FAQs
Is there any condition to earn money from the online ICCWIN Affiliate Program?

There are some conditions that must be met in order for the partner to start earning funds. These include: An affiliate must have 3 or more active players. This means that these users will make deposits and play casino and sports betting; The total income of an ICCWIN partner from participation in the affiliate program must exceed the value equal to BDT 500. If an affiliate earns less than BDT 500 in a month, he or she will not be credited for that income.
Do I have to meet the condition of 3 active users and a profit amount above BDT 500?

Yes, affiliates must meet both requirements in order to be eligible to be credited with the profits earned to a bank account or e-wallet. Example A: If the partner has 1 active player and the total partner profit exceeds BDT 500, it will not be counted. Partner's profit for that month will not be taken into account and will not be carried over to the next month. Example B: If the partner has 5 active players and the total partner profit is less than 500, it will not be counted. This month's profit will not be taken into account and will not be carried over to the next month.
Do I have to pay to join the ICCWIN online affiliate program?

Registration is free of charge for ICCWIN partners. After completing the registration form, partners need to apply to join the Affiliate Program. It should be answered within 24 hours. Once you are allowed to be an affiliate of the online gambling and sports betting platform you can start earning. Refer new customers and receive 45% of their financial results in the casino and sports betting sections.
Which countries can ICCWIN partner with?

The online casino and sports betting platform is available in two countries – Bangladesh and India. Users from these countries can register accounts, join our Affiliate Program, make deposits, receive bonuses, play various casino games online and in-play, as well as bet on upcoming and in-play sports matches.
Are there any criteria to become an ICCWIN affiliate in Bangladesh and start making money?

There are no specific requirements for users – any casino player or sports bettor can become an ICCWIN affiliate online. However, despite this, the online platform is most interested in media personalities or users who have the opportunity to influence a wide audience. These categories include bloggers, website owners, casino agents, webmasters, Influencers and others.
How long do I have to wait for my application to be confirmed after registering and submitting it?

After registering and applying to join the ICCWIN Affiliate Program, the user needs to wait. The wait can be up to 24 hours, however, a response will usually come sooner. To find out if you have been contacted by the ICCWIN online platform, please use the email address that you provided when you registered. In case the email does not come, check your spam folder.
How do I create registration tracking links for referred users?

In order for new players that you have invited to register with ICCWIN to be able to register with a referral link, this must be created. Go to the marketing tools section of the company website and generate one. An affiliate can generate multiple referral links to give to different players. Then, pass on the referral link to the new players and start earning from it.
If I become an ICCWIN partner with which payment methods can I start receiving funds?

If you decide to take part in the online ICCWIN Affiliate Program, the money you will earn will come in the way you specified during registration. ICCWIN affiliates can use bank accounts, debit cards, various e-wallets and cryptocurrencies for USDT. Use whichever method suits you to earn income from referrals.
How many withdrawal requests can an ICCWIN affiliate in Bangladesh make?

The maximum number of withdrawals per month for each affiliate is 1. The request can be made after the monthly settlement of all referred users of one partner of the company. Usually, the partner's income is paid out at the end of the first week of each month. After that, the earnings will be credited to the bank account or e-wallet, which was specified during the registration of an ICCWIN affiliate account.
Updated: